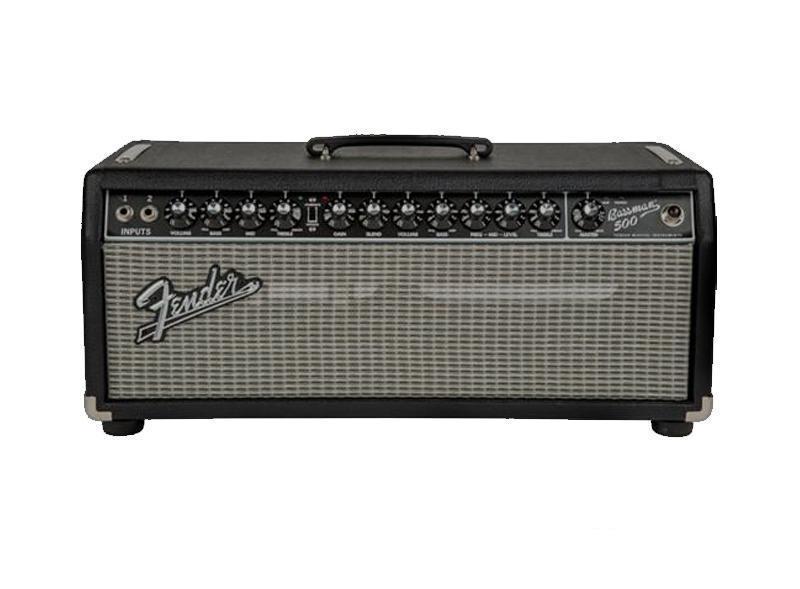 Double click image to zoom in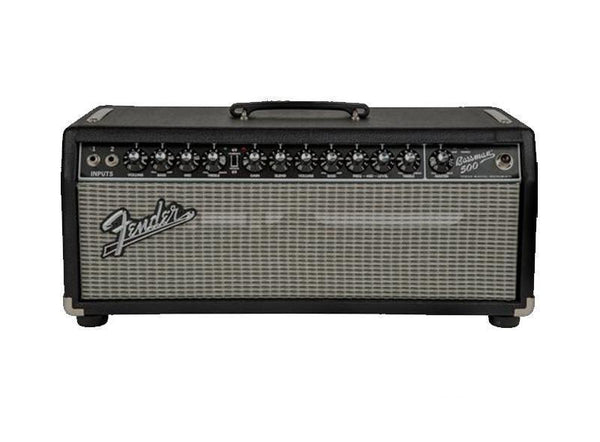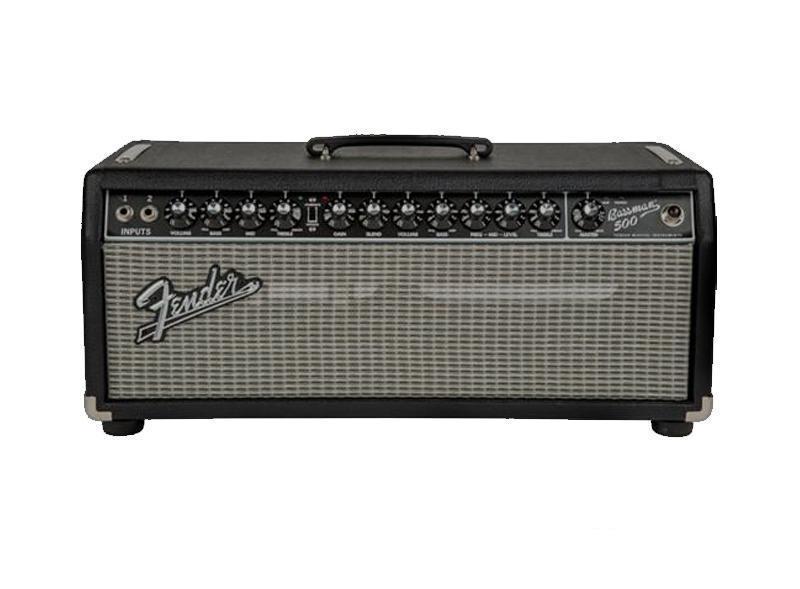 Fender Bassman 500Watt Head
---
Fender Bassman 500 Bass Amp Head:
The Fender Bassman 500 Bass Amp Head is one of Fenders most sought after bass amplifier heads among serious bassists around the world as it provides advanced versatility and substantial power not achievable on other amps. Designed with live shows in mind the Bassman 500 embodies the traditional fender look whilst its dual channel design, versatile channel controls and powerful 500 watt output delivers a modern, high impact and punchy tonality.
Incorperating a dual-channel design the Fender Bassman 500 offers a variety of tonal capabilities. With the vintage channel providing a full, warm sound of classic Fender amps with a passive tone stack the Bassman 500 also features a powerful overdrive channel that delivers the aggressive and responsive sound of a modern active tone stack. Also including a vintage stlye footswitch the Bassman is perfect for dynamic players who require different and contrasting tones.
To hear the Bassman 500 tone as it was meant to be heard, the Bassman 500 matches perfectly with Bassman Pro Series Neo speaker cabinets and Rumble V3 410/115 cabinets allowing you to hear the sensational Bassman 500 tone as it was meant to be heard!
Features:
500 Watt Tube Hybrid Bass Amplifier Head
Tube and Solid State Operation Modes
Both Vintage and Overdrive Channels
Dual 1/4" Jack Instrument Inputs
3-Band Equalization 
Speaker Outputs and XLR Output 
Silent Record Mode (Internal Power Soak Captures the Signal Post-Power Amp)
Fender Automatic Bias for output tube monitoring 
Includes Vintage Style Footswitch
Specifications:
Electronics
Type: Tube / Solid State (Hybrid)
Channels: 2
Output Power: 500 Watts
Preamp Tubes: Groove Tubes ( 2 x 12AX7)
Power Tubes: Groove Tubes (4 x 6L6, 1 x 12AT7)
Voltage: 120 V
Inputs: 2 x 1/4" Instrument 
Line Out: 1 x XLR (with Ground Control, Level Control & Pre/Post EQ Switch)
Speaker Outputs: 2 x 1/4" Jack (Parallel)
Rectifier: Solid State
Vintage Channel Controls: Volume, Bass (Pull Deep), Mid, Treble (Pull Bright)
Overdrive Channel Controls: Gain, Blend, Volume, Bass (Pull Deep), Mid Freq, Mid Level, Treble (Pull Bright)
Additional Controls: Master Volume (Pull Mute)
Hardware
Cabinet: 7-Ply 5/8" Meranti Plywood
Pilot Light Jewel: Red LED Jewel
Handle: 2 x Spring Loaded Side Handles, 1 x Dog-Bone Top Handle
Front Panel: Painted Metal
Grill Cover: Black Textured Vinyl with Silver Grille Cloth
Hardware Finish: Nickel Corners
Includes: Vintage 1-Button Footswitch
Width: 24.5" / 62.2 cm
Depth: 10.63" / 27 cm
Height: 10" / 25.4 cm
Weight: 22 kg
Our on-line store is open 24/7 and we ship Monday through Friday, excluding bank holidays. Orders received for products without shipping restrictions on its product page will ship the same business day when received before 2:00 p.m. GMT Orders in high demand will have an estimated production time listed on its product page and will ship once we havevtaken delivery. Please contact us for estimated delivery on out of stock items.
Musicstreet is a Family run independent guitar specialists.

We are not just a website......

we have a bricks and mortar store with 100's of electric guitars, acoustic guitars, bass guitars, amplifiers, effect pedals and other instruments and accessories. Backed by our 5-point Customer Service Guarantee our constant aim is to offer our customers the best service in our industry.