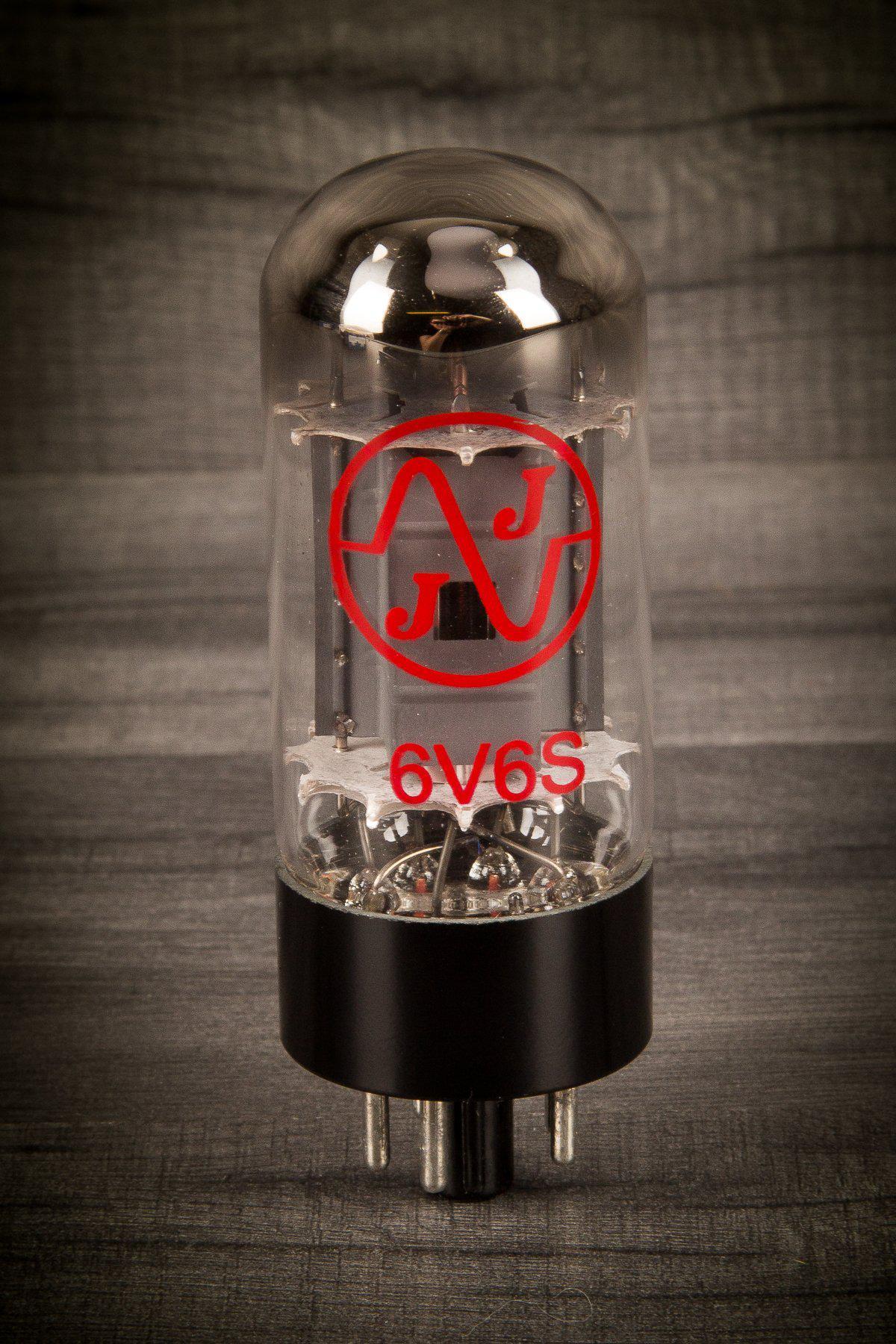 Double click image to zoom in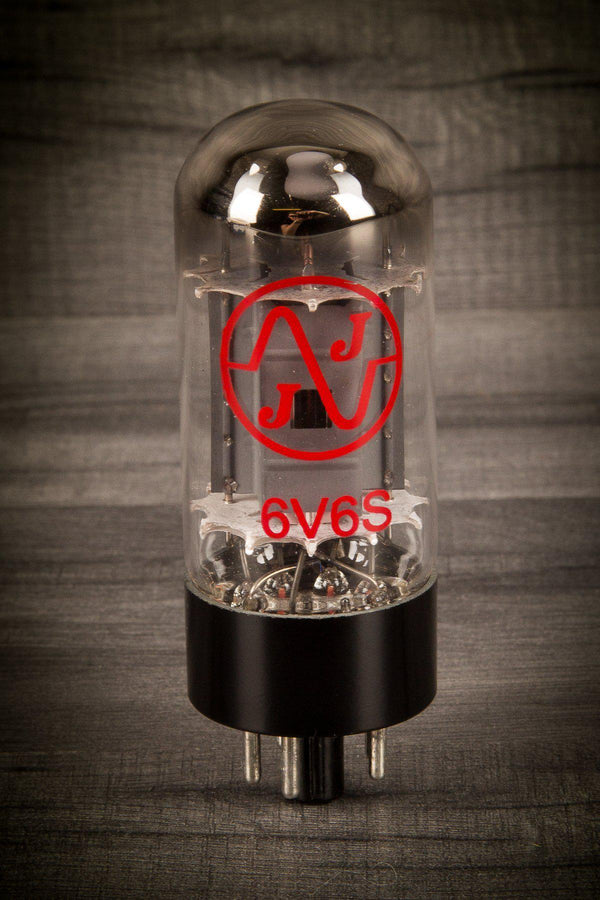 JJ 6V6 S Power Valves (Pair)
---
THIS IS FOR 2x JJ 6V6 S POWER TUBES (one pair).
The new 6V6-S tube from JJ is rock solid and sounds great. Like the EH 6V6, it can withstand higher plate voltages making it a great choice in many tube amps.

They do clean with smooth clear high end. On the other end of the spectrum big fat bass notes that are well defined having a piano like quality are produced. Crank up the gain and you will get everything from a nice crunch to all out screaming distortion. And not just mush, but a very controllable, musical distortion. A well tuned amp running the JJ 6V6-S tubes and getting a good strong signal from your guitar may make you want to cash in your old TS808. One rig that was used as a tester consisted of a 66 Deluxe Reverb fitted with a Celestion Vintage 30. The JJ's were put in with a plate voltage of 440 volts and biased at about 80% of their rated output. This would kill many 6V6 tubes (and had in the past). A current production Les Paul Standard was plugged in and the resulting sound could only be described as "crazy". Just about any genre of music from blues, jazz to classic rock was obtained. If you are a guitar picker with a love for tone you owe it to yourself to try a set of these outstanding tubes
Our on-line store is open 24/7 and we ship Monday through Friday, excluding bank holidays. Orders received for products without shipping restrictions on its product page will ship the same business day when received before 2:00 p.m. GMT Orders in high demand will have an estimated production time listed on its product page and will ship once we havevtaken delivery. Please contact us for estimated delivery on out of stock items.
Musicstreet is a Family run independent guitar specialists.

We are not just a website......

we have a bricks and mortar store with 100's of electric guitars, acoustic guitars, bass guitars, amplifiers, effect pedals and other instruments and accessories. Backed by our 5-point Customer Service Guarantee our constant aim is to offer our customers the best service in our industry.