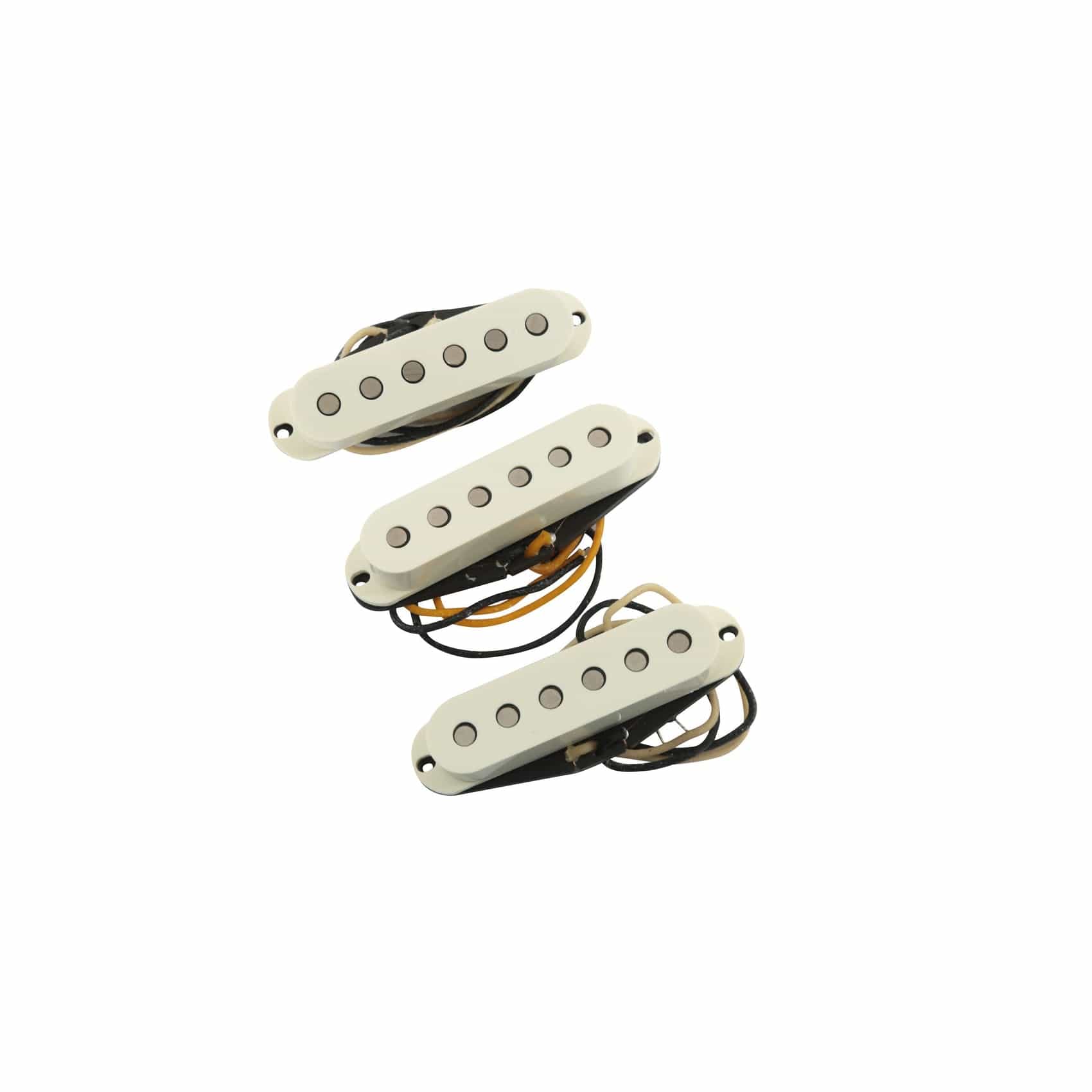 Double click image to zoom in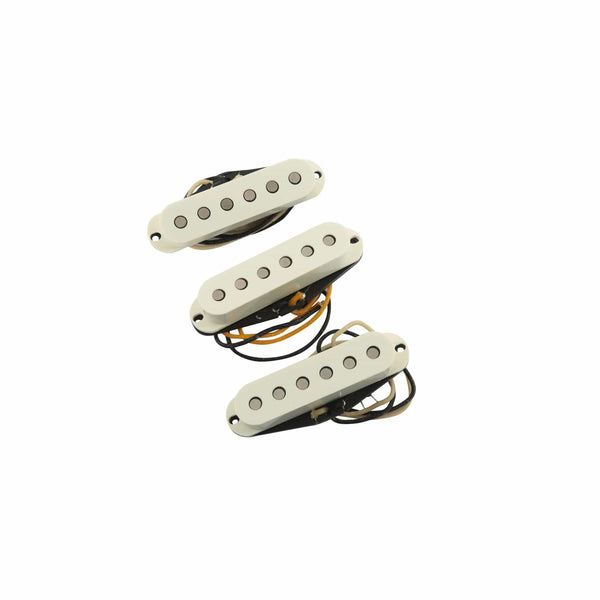 Lollar Pickups Strat Dirty Blackface (Strat Sixty-Four Special) Set - Parchment
---
Sixty-Four Special Sets feature the same great neck and middle pickups, but with the Special S bridge substituted for a thicker bridge tone with a bit more output. Featuring a pre-CBS 1960s Strat®-style wind, our Vintage Sixty-Four Special® Strat pickups give you a classic Strat tone with full body and punch. The overall tone has a prominent midrange, clear treble, and full bass with a well-defined, piano-like attack. We use scatter wound wax potted coils with Alnico 5 magnets degaussed to vintage 60s Strat pickup specs and flat-poles for added presence. Includes medium output with vintage style cloth covered lead wire. Middle is RWRP for humbucking operation in positions 2 and 4.
Specifications
Positions: 1 x Neck, 1 x Middle, 1 x Bridge
Magnets: Alnico 5
Cover: Parchment
Neck Output: 6.4k Ohms
Middle Output: 6.5k Ohms
Bridge Output: 7.6k Ohms
Every Lollar pickup purchased at Musicstreet qualifies for free fitting* (like for like replacement ie. single coil for single coil without routing required) charges may incur if additional parts are required (ie. push/pull pots, capacitors / resistors)
Our on-line store is open 24/7 and we ship Monday through Friday, excluding bank holidays. Orders received for products without shipping restrictions on its product page will ship the same business day when received before 2:00 p.m. GMT Orders in high demand will have an estimated production time listed on its product page and will ship once we havevtaken delivery. Please contact us for estimated delivery on out of stock items.
Musicstreet is a Family run independent guitar specialists.

We are not just a website......

we have a bricks and mortar store with 100's of electric guitars, acoustic guitars, bass guitars, amplifiers, effect pedals and other instruments and accessories. Backed by our 5-point Customer Service Guarantee our constant aim is to offer our customers the best service in our industry.