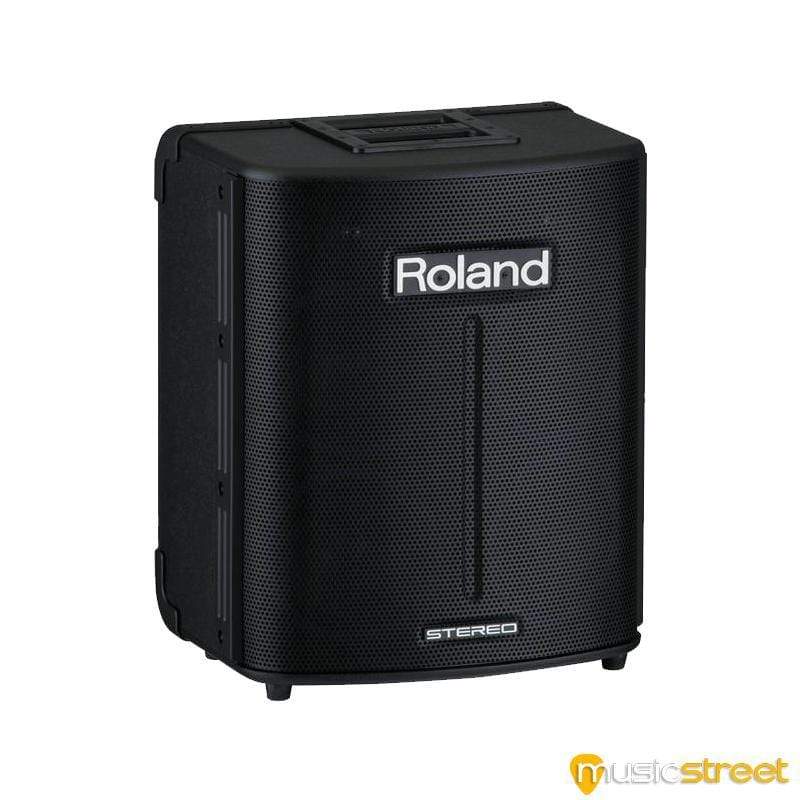 Double click image to zoom in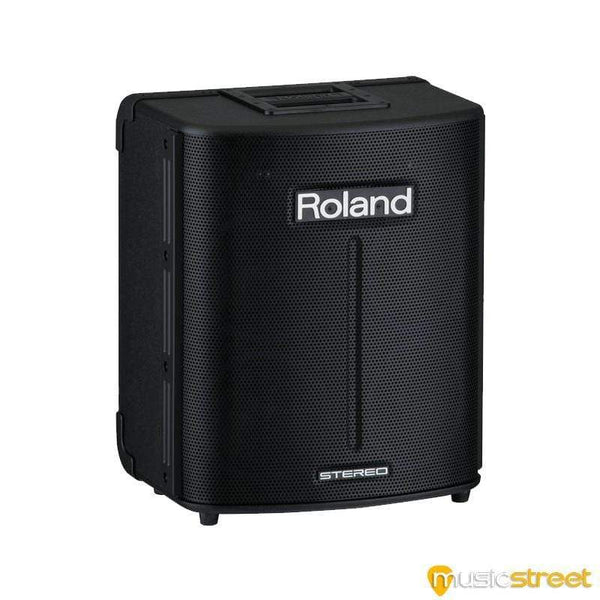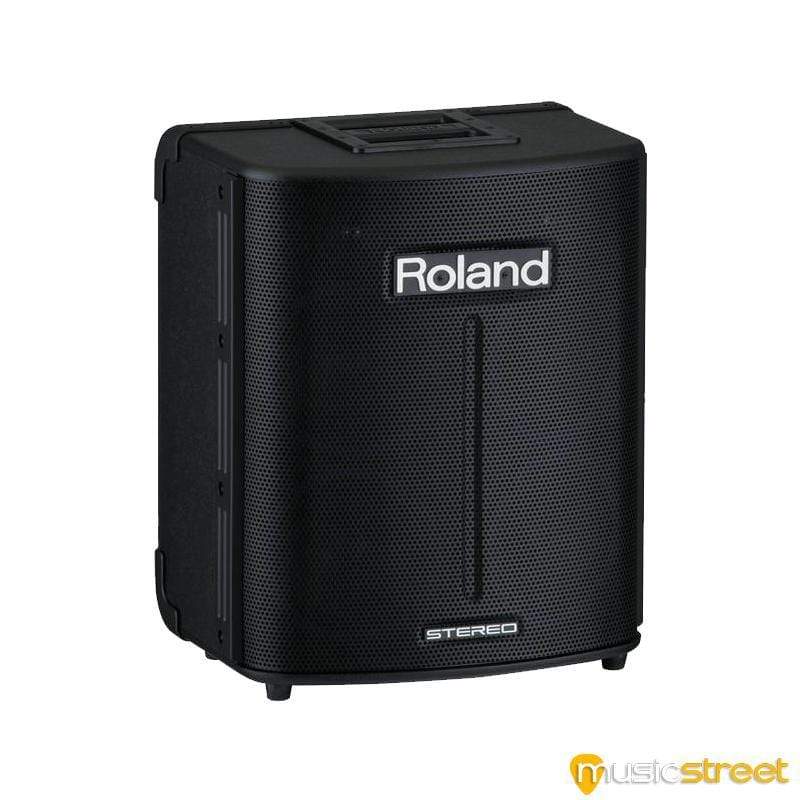 ---
Roland BA-330 Portable Digital PA system
What do you do if you need an all in one, portable P.A system, that you can use literally anywhere with enough versatility to amplify more or less anything you can think of? 
Well before now, you might have found it difficult, but the BA-330 from Roland has enough power to play to an audience of 80 people, features high quality stereo sound with built in digital effects, sports 4 channels (two mic/instrument and two stereo input) and uses an intelligent anti feedback system. The BA-330 even runs on batteries if there is no AC power, and an additional carry bag can be purchased to protect it in transit. It really is a case of just plugging into the BA-330 to get going!
The Roland BA-330 is ideal for small groups of musicians, worship events, conferences, speeches and many other applications. This is an all-in-one no fuss solution for small groups or solo performers to get great quality sound on the go, and because the BA-330 is so simple to use, you won't find yourself getting worked-up before the gig!
Here's what Roland say about the BA330:
Whether battery powered or plugged in, the BA-330 delivers high-performance sound that defies its size. Its digital stereo amplifier drives four 6.5" stereo speakers and two tweeters, positioned for wide stereo projection. It's the ideal, all-in-one portable PA solution for small music venues, worship events, conferences, seminars, business meetings, and much more. 
All-in-one portable digital PA system suitable for use anywhere
Powerful high-quality stereo sound for audiences of up to 80 people
No setup required, just plug in and go!
Powered by AC power or eight AA batteries
Four custom-designed 6.5" speakers and two tweeters for wide stereo projection
Built-in effects: EQ, reverb, delay, and wide (on/off per channel)
Four-channel configuration: two channels for mic/instruments plus two channels for stereo inputs
Stereo Aux input with dedicated volume-control knob
Advanced Intelligent Anti-Feedback function
Built-in tilt-back stand enables optimal monitoring angle
Speaker-stand adaptor for mounting on a standard speaker stand
Advanced Anti-Feedback
If you've ever encountered embarrassing feedback onstage, and most of us have, you'll be pleased to know that the BA-330 is equipped with Roland's advanced Anti-Feedback technology. With a simple switch, the BA-330 automatically detects the howling point and eliminates feedback.
Onboard FX
Three high-quality effects are built-into the BA-330: Reverb, Delay, and Wide. The effects can be turned on/off independently for each channel. In addition, a master 2-band EQ is provided as well as EQ control for each channel.
Versatile Input
A wide range of instruments, microphones, and devices can be plugged into the BA-330 simultaneously. Two mono channels are provided for microphones or line-level instruments (XLR and 1/4" jacks), two stereo channels are provided for stereo instruments (1/4" L/R jacks), and a stereo Aux input channel is provided for CD players and other devices (RCA and TRS jacks).
Stereo Link
The BA-330's Stereo Link jack lets you cascade two units, giving you twice as many channels and the ability to position the two units on opposing sides of the stage.
Our on-line store is open 24/7 and we ship Monday through Friday, excluding bank holidays. Orders received for products without shipping restrictions on its product page will ship the same business day when received before 2:00 p.m. GMT Orders in high demand will have an estimated production time listed on its product page and will ship once we havevtaken delivery. Please contact us for estimated delivery on out of stock items.
Musicstreet is a Family run independent guitar specialists.

We are not just a website......

we have a bricks and mortar store with 100's of electric guitars, acoustic guitars, bass guitars, amplifiers, effect pedals and other instruments and accessories. Backed by our 5-point Customer Service Guarantee our constant aim is to offer our customers the best service in our industry.